The 2017 STRONGER than Cancer Young Hero 5k/1mile and Celebration of Life is going to be more epic than ever!!
The course winds through beautiful Abacoa and ends at home plate inside Roger Dean Stadium. But more importantly, you're going to help kids fight cancer. By giving them the support they need, by putting on golden boxing gloves and fighting cancer, by blotting out cancer with chalk bombs, by walking and running alongside these amazing heroes! Join us to make a difference. You help them fight. You help them win.
Survivors of all ages are invited to join us for our fun survivor activities. You don't have to walk or run. Just show up to honor and acknowledge the courage of your journey. Sign up here.
---
 Thank you for supporting young heroes fighting for cancer.
---
POST exists because children get cancer too
And families who have a child with cancer need
hope

and

help

. POST Care Team Members give families the emotional and financial support they need to walk their child's cancer journey. We give FREE compassionate multidisciplinary care to families fighting their child or teen's cancer.
The Pediatric Oncology Support Team (POST) helps local children and their families (in 6 South Florida counties) fight cancer by giving them hope, help, and healing with compassion. We partner with families to provide support, teach new skills, offer new perspectives, and help to reinforce their natural resiliency.
POST's Vision
The vision of POST is that no family walks their child's cancer journey alone. We have an ultimate vision of a world without childhood cancer. Until then our vision is that every family who has a child battling cancer will have a team of caring professionals walk with them through their cancer journey, giving the emotional and financial support they need.
---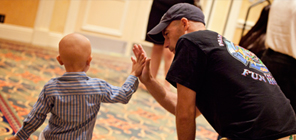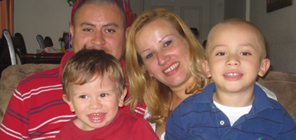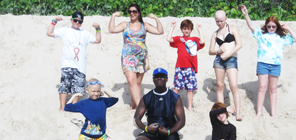 Watch the patients and survivors at POST perform to Kelly Clarkson's song "Stronger." They show that there's life during and after cancer. We think you will be inspired too!